19" Premium Cedar Barbeque Scraper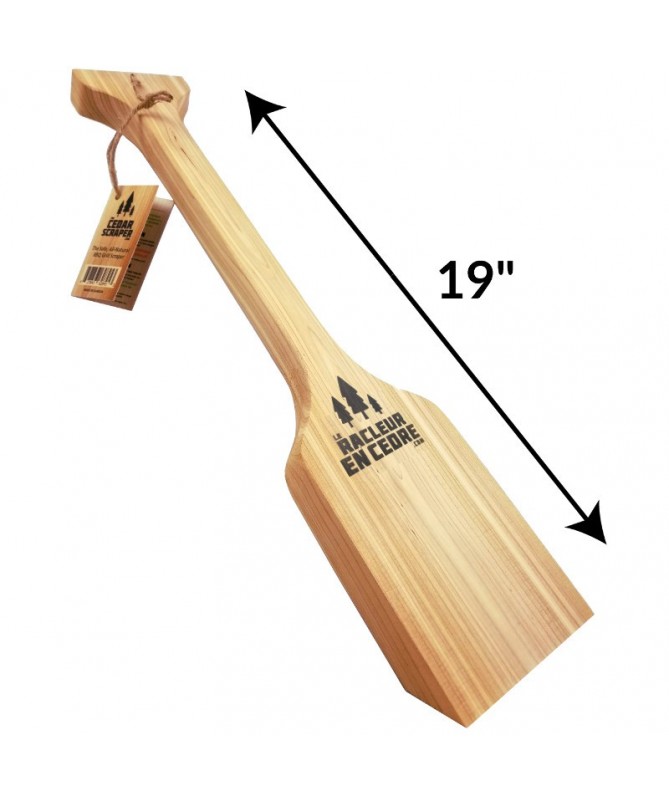 It's time for an upgrade.
Cedar scrapers are the new thing. They work 10 times better then the original wire brush scraper and you'll never have to worry about anyone choking on a metal pin ever again.
The 19" cedar scraper
Forget cleaning your grill with those old, dirty metal brushes! Their bristles often break off and no one likes a grilled steak served with a side of sharp metal bits. Get a Cedar Wood BBQ Scraper and eliminate this problem for good. Made entirely of Cedar Wood, this BBQ Scraper is non-toxic, safe to the environment and is a renewable source. It's also naturally bacteria resistant.

With its wooden design, it naturally shapes to your grill the more you use it for a better clean. When it's fully worn down, toss the remainder into your grill for some added smokey flavour.


Features


Made from all natural, premium Cedar Wood

Easily cleans your grill

Eliminates the possibility of metal bristles falling into your meal

Forms to the grates of your grill the more you use it

Great design that will last for years
Price
$24.99
Don't miss out on these other great barbeque accessories below.